Larnaka Art Workshops Neighbourhood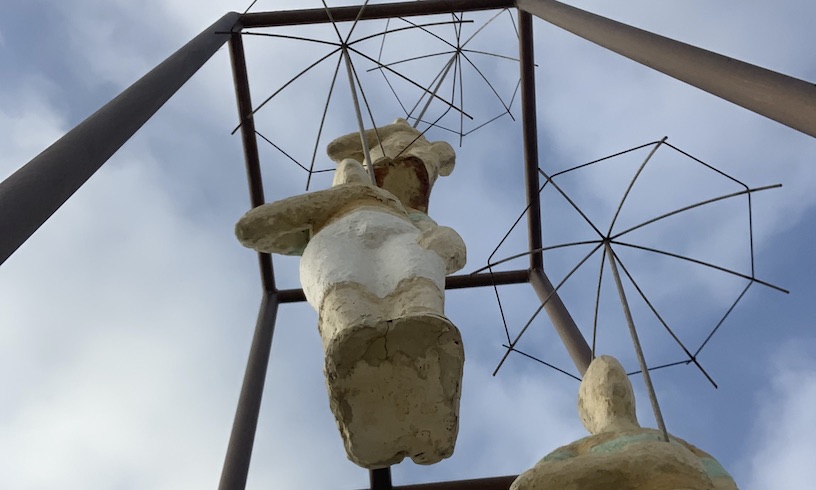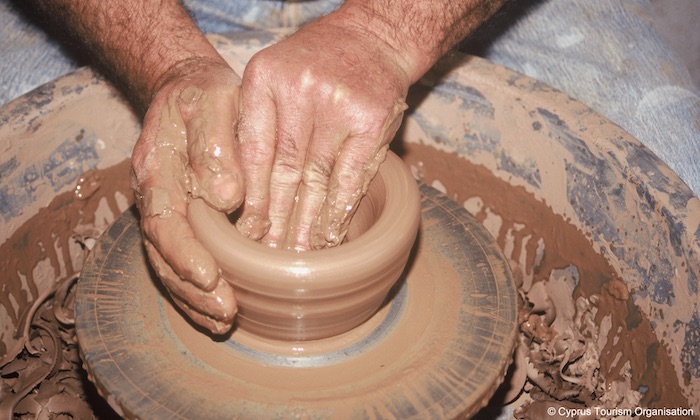 The dedicated Larnaka Art Workshops Neighbourhood is comprised of two streets that run parallel to the Piale Pasha coastal street where the workshops of a cluster of visual artists are nestled, including sculptors, ceramists and painters. Often inspired by ancient Cypriot folk art, the artists will welcome you to watch them at work as they explain the history of their own particular expertise.
A self-guided tour is available thanks to the handy map and signage, allowing visitors to tailor their experience. You can also enjoy a preview before you embark on your tour via the 360° 'Larnaka Cultural Walk' here. Along the way you will find artistic flourishes and touches, from the quirky handmade signs from each artist, to surprise outdoor artworks.
In particular, pottery is a very ancient craft on the island, with the red clay vessels - known as 'pitharia' - constituting an integral part of daily life in olden times when they were used to store and transport liquids such as wine and water, as well as for the storage of agricultural products. Today, the pottery studios combine tradition with modern design. Getting your hands dirty and creating something unique is a wonderful experience and some of the studios offer pottery making lessons/sessions, offering you the opportunity to make and take home a lasting memory of your trip to Larnaka!
Art Workshop Studios
Studio Ceramics - Efthymios Symeou. Address: 18 Akteniz Str, Tel: +357 24 650 338
Emira Pottery - Michalis Michael. Address: 13 Mehmet Ali Str., Tel: +357 99 404 414
Fotos Dimitriou Visual Art, - Photos Demetriou. Address: 9 Xanthou Lysioty Str., Tel: +357 99 466 095
Christiana Charalambous Visual Arts - Address: 28 Bozkurt Str., Tel.: +357 99 629 537
Flamma Arts - Stavros Stavrou. Address: 8 Ακ. Nteniz Str., Tel: +357 24 624 491
Rona's Art Studio - Rona Mikellides. Address: Bozkurt Str., Tel.: +357 99923020
Andreas Kalli Contemporary Art Studio - Address: Bozkurt Str. (by appointment only)
Michail Elia Art Studio - Address: 4 Lala Mustafa Pasa. Tel.: +357 99725590
In addition to the Larnaka Art Workshops Neighbourhood, there are also artists and workshops found in the old streets surrounding Agios Lazaros (Saint Lazarus) church.